This clean 9.7″ enclosure (iPad, Samsung) creates a portable appliance for Web entertainment, messaging and home automation.
Development History
The Assistant That Bypasses 'Assistants'
A robust iPad or Samsung Premium Poort bypasses ecosystem  marketing schemes. Just say "Hey Siri" or "OK Google" and they reply with voice and an on-screen display – this is a real assistant with video!
Sound like Vintage Radio
Poorts resonate like an instrument, to mellow and boost the audio passively. Excellent for voice messaging and video watching, to play your iTunes and personal files. Enjoy content streaming that's independent of commercial ecosystems.
No Destructive Installs
Obviously you can't just cut holes in a kitchen backsplash without major work by professionals, if at all. Instead, hang a Poort from any of its four sides with two narrow screws, wherever you'll want the Web. Set up a flexible Poort station in minutes. 
Versatile Mounting
Drill two narrow holes to place a portable and lightweight Poort anywhere – securely – and they completely hide the cables and outlet by design. Always 100% charged for extended use when carried around the home.
Mobile Use on a Flat Surface
A Poort controller can lay flat with secure traction on all work surfaces. Cast your programs onto TV, Navigate with a Poort/iPad – the recognized standard for marine and engineering applications!
Home and Business Messaging Centers!
Remember when you could phone a place, your home or the shop – not always a personal cell number?  It's back – as a Poort 9.7″ Message Center, including voice calls!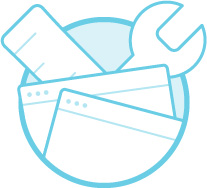 An Ideal Engineer's Controller
Today's tablets, housed in a Poort casing, offer fixed controllers for unprecedented wireless administration and automation at a fraction of the cost.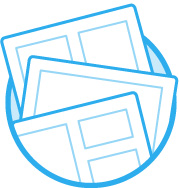 You may need one controller for simple automation, another for complex network admin. Use the appropriate tablet without intrusive installations.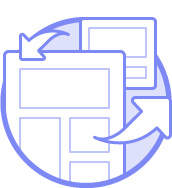 The Poort 9.7 allows you to insert any generation of the standard 9.7″ iPad for iOS, and the new Samsung S3 tablet for Android, with premium feature sets. More Sizes Coming
Poort Technologies is committed to producing fitted casings for flagship tablets. Device manufacturers are invited to partner with Poort to speed their customization.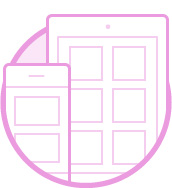 The Poort 9.7 fits the powerful Samsung S3 9.7″ tablet, which supports multitasking. Consider how this can blend new functions into home automation networks.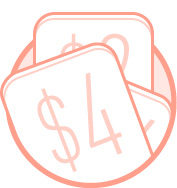 Business Opportunity
Imagine Poorts as message centers or POS devices within your business, using WiFi or cellular instead of commercial phone lines or kiosks. Order them in bulk and become a dealer!
iPad 9.7"
All five 9.7″ generations are supported
Samsung S3 9.7"
Samsung's most powerful tablet is an advanced phone!
Custom Fitted Tablets
Device manufacturers are invited to commission OEM casings with your specifications.
Apple and Android 9.7″ Tablet Casings
The Poort 9.7 with 4:3 aspect fits the two most powerful tablets, new or used, for any application